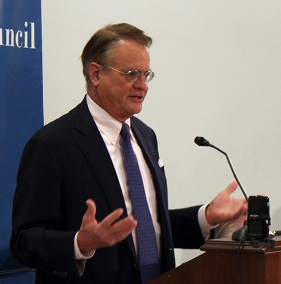 Nat Kern is President of Foreign Reports. He has been with the firm since 1972, becoming Vice President in 1975, and President in 1990.
Mr. Kern received his BA in Near Eastern Studies from Princeton University in 1972. From 1970 until 1971, he also attended the University of Riyadh, becoming the first non-Arab student to study in Saudi Arabia.
Mr. Kern is an expert on Middle East oil affairs. His hands-on experience is quite varied, going back decades, and he has traveled widely throughout the region.
Mr. Kern was a frequent visitor to Iraq during the 1980-1988 Iran-Iraq War, at a time when U.S.-Iraqi relations were improving. From 1991 onwards, after the U.S. started to shun any official contact with Baghdad, he was tasked by the U.S. government with maintaining ties with key Iraqi officials.
Mr. Kern also has special ties to Saudi Arabia, working for decades on various issues facing the U.S.-Saudi relationship. He has organized a series of senior-level U.S. delegations to Saudi Arabia over the years. Beginning in 1997, he worked closely with the government of Saudi Arabia in laying the groundwork for the Saudi Gas Initiative aimed at opening Saudi Arabia's hydrocarbon resources to foreign investment. He also worked with the U.S. companies participating in the subsequent proposals on developing major gas projects.
---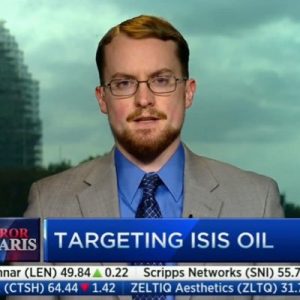 Matthew Reed joined Foreign Reports in 2011, becoming Vice President in 2014. His areas of expertise include OPEC, ISIS oil operations, and energy politics across the Middle East and North Africa (MENA) region, with a special focus on Libya. As of 2018, Mr. Reed is a non-resident fellow at New America and the Payne Institute at the Colorado School of Mines. In 2015, he was an Energy Security Fellow with Securing America's Future Energy (SAFE).