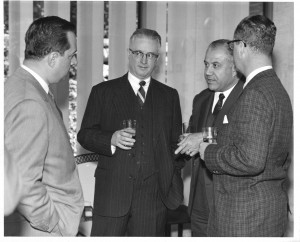 Foreign Reports Inc. was founded in 1956 by Harry Kern, who was previously Foreign Editor of Newsweek. In that capacity he traveled extensively throughout the world and especially in the Far and Middle East.
Newsweek and Time magazine were then practically the only providers of timely, detailed reporting for Americans interested in world affairs. As Foreign Editor, Harry Kern was also Editor-in-Chief of the magazine's International Edition. Since various foreign leaders, or aspiring ones, angled to get their pictures on the front of Newsweek, Kern was a popular visitor in many foreign capitals. He befriended current and future leaders, getting to know them and how they developed policy.
Foreign Reports grew out of these unique circumstances, as Kern recognized that multinational companies needed a level of international reporting that surpassed what was then available. From Newsweek, he brought with him two bureau chiefs from Beirut and Tokyo, who set up their own "bureaus" for the new firm. Among its initial subscribers were the world's major oil companies, plus other industrial and banking interests.
Oil Crises
In the year of its founding, Foreign Reports covered one of the first Middle Eastern "oil crises"–the 1956 Suez Crisis, which closed the Suez Canal and halted oil tanker traffic. Since that time, Foreign Reports has closely covered all the major and minor crises that have bedeviled world oil markets, as well as the broader geopolitical trends that affect business conditions. To this day Foreign Reports works diligently to anticipate major developments while avoiding undue alarmism.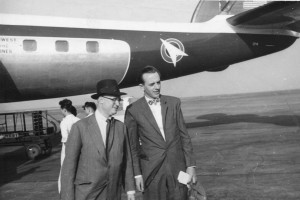 Most every crisis begins with a series of rumbles, and those rumbles must be distinguished from other tremors that may not matter. Knowing who the players are, how they think, what they confide in others, and their personal histories–as well as their own domestic conditions–is essential. As any potential crisis builds, often over a period of months, Foreign Reports writes up a contemporaneous narrative, tracking important stories and their trajectory.
Foreign Reports and the Middle East
The Middle East, with its vast petroleum reserves, was an obvious early focus of Foreign Reports, especially as the firm's subscribers maintained substantial equities in oil concessions in that volatile part of the world. As President of the firm, Harry Kern frequently visited many of twentieth century's key players, including the Shah of Iran, Gamal Abdul Nasser of revolutionary Egypt, and Crown Prince Faisal of Saudi Arabia, to name but a few. Kern also maintained close relationships with the leading foreign policy actors in the Eisenhower Administration, most notably the Dulles brothers.
Nathaniel Kern–or Nat–joined his father at Foreign Reports in 1972 after graduating from Princeton University and attending the University of Riyadh from 1970-71 as the country's first non-Arab student. By the time Nat joined, hints of the first full-scale "energy crisis" had begun and Saudi Arabia's global profile was transforming.
Within two years, world oil markets and the Middle East had changed dramatically, with prices skyrocketing and the volumes of crude oil being produced in Saudi Arabia growing steadily. It was then that Foreign Reports branched out from political reporting and began also providing business development assistance to firms wishing to break into new markets, primarily–though not exclusively–in Saudi Arabia. The main areas of concentration were competitive bidding opportunities in the power and desalination markets. This required an understanding of the technologies, engineering and procurement issues inherent in complex projects.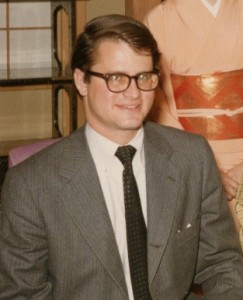 Changing Realities of the Oil Market
By the early 1980s, the nature of the world oil business had started to change in a number of ways, all of which affected how Foreign Reports served clients. Major international oil companies were losing their equity ownership of Middle East oil production and many needed to forge different kinds of ties with regional governments. In addition, a new class of players emerged as interest and liquidity grew in the futures market. World oil prices were practically a secret in the early days of Foreign Reports and were remarkably stable during the firm's first 16 years. But price volatility ultimately led  the firm to develop new services.
OPEC did not institute its first quotas until 1982, just as crude oil prices were beginning to weaken. When prices eventually crashed in late 1985, no other reporting service in the industry had so closely chronicled just how the crash came to pass and what its effects would be. Leading up to 1985, Foreign Reports carefully documented the actions of then Saudi Petroleum Minister Ahmed Zaki Yamani, who was considering new ways to price Saudi crude as he cruised the Mediterranean on his yacht in August of that year. Foreign Reports was the first to report that Yamani, just before Labor Day, had  signed "net-back pricing deals" with his main international customers. The deals would cut all previous supports for crude oil prices, which fell from the high $20s to the single digits within nine months. NYMEX futures prices did not start to decline until the day after Thanksgiving.
As the pace and sophistication of NYMEX trading has accelerated greatly since those days, and as the volume of information exploded thanks to the internet, the services offered by Foreign Reports have evolved. Yet we still rely on time-tested methods: follow the narrative; know the actors; understand the rules; draw context from histories and culture; always separate the wheat from the chaff in the information age; and communicate concisely and clearly.